Introduction
This website is dedicated to L. L. Zamenhof, who is mainly known as the 'author of the international language Esperanto', even though he modestly only named himself its 'initiator'.
One might call Zamenhof a hidden genius of the 19th and 20th century. He was a genius who very skillfully succeeded in giving life to the most user -friendly language. A language which functions fantastically for international/transnational communication. Nonetheless Zamenhof is underknown as a historical figure.
This website was published in 2017 as a homage to Zamenhof on the occasion the 130th anniversary of the publication of the first Esperanto book, 26th of July 1887; as well as 100 years having passed since his death, 14th of April 1917. Our goal is to introduce people to Zamenhof, his works, his writings and philosophy in an accessible way. We believe that Zamenhof and his works are worthy of wider attention. Zamenhof was much more than just the initiator of Esperanto. He was also a distinguished pacifist, doctor, translator, author and philosopher, having created a spiritual school of thought known as Homaranismo.
We hope you enjoy learning about this forgotten genius.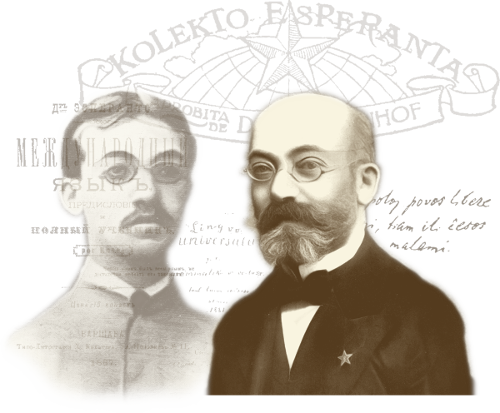 ---
We recommend
This is the only known footage of Zamenhof.