Introduction
This website is dedicated to L. L. Zamenhof, who is mainly known as the "author of the international language Esperanto", even if he named himself only an "initiator" of this language.
It is possible to title Zamenhof a "hidden genius" of the 19th and 20th centuries - a genius, who succeeded very skillfully in giving life to the most easily learn-able language which functions greatly for international (or even transnational) communication.
This year, the 14th of April 2017, 100 years has passed from his death. This website is thus in a sense an homage to him in this occasion. On the other hand, the 26th of July we will celebrate the 130th anniversary of the appearance of the first Esperanto instructional book. So another fitting jubilee for a special website dedicated to Zamenhof. And of course, the main goal is to present him, his work and works, and philosophy to you, who (perhaps) doesn't know him that well, because he and his work deserves to be known more vastly than it is now - because L. L. Zamenhof was not only an initiator of Esperanto, but also a pacifist, doctor, translator, author and philosopher, having created an interesting spiritual school under the name "Homaranismo".
Enjoy, then, an uncovering of this hidden genius, as this website aims to uncover him.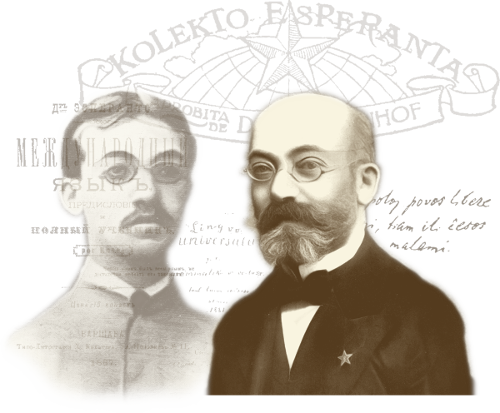 ---
We recommend
The sole film creation of L. L. Zamenhof.